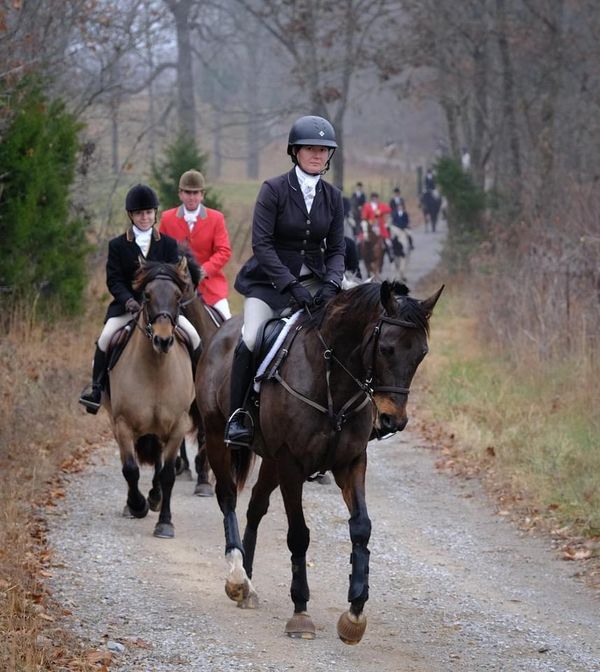 2017

16.1h, 

Thoroughbred Gelding
.
Scotch Whiskey has hunted with the Mells Foxhounds this season (approx a dozen hunts), in 1st flight and whipping in.
Johnnie is a fun, safe ride and is comfortable jumping all our coops which range from 2'9 to 3'6". 

He would suit an intermediate rider as he is still green to some larger fences. He is easily rate able and will jump anything from a trot!

He is great with gates, stands at the Meet and at checks. He does crib and will come with his Collar.

 

He has some experience competing at the tadpole and Beginner novice levels of Eventing in unrated shows. Trail rides like a boss. Good to clip, shoe, trailer, tie and cross tie etc.

 

Open to PPE at buyers expense.
$30,000

ClaIre M. Pinney 615-920-3320
Hyde Away Farm

 

Located in Lynnville TN (Waddy, KY after the season is over April 1).