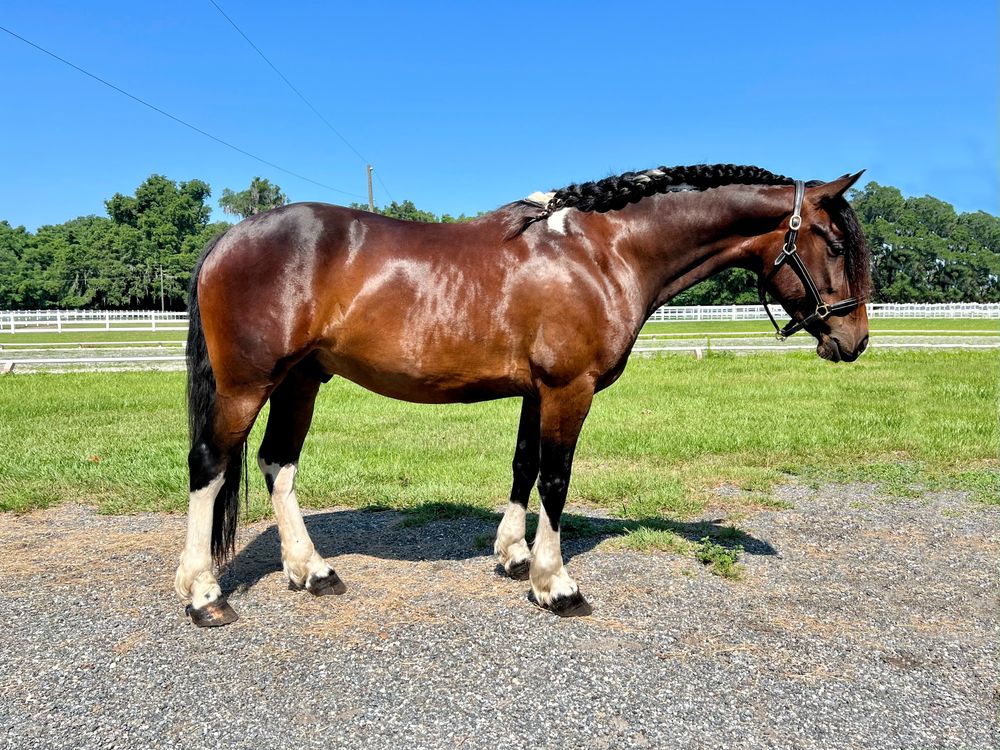 FRODO
2018 15h Friesian cross gelding
Frodo is a lovely young, unflappable gelding who hunted the 2022-23 season with the Keswick Hunt and Thornton Hill Hounds with several different riders including juniors.  He hunted 3rd flight well and was moved up to 2nd flight this spring.  He is happy leading or following in the field.  Lovely soft snaffle mouth.  He can assist in opening and closing gates during a hunt.  He hunts barefoot and has incredibly hard feet.   He is easy to catch, cross ties quietly, stands quietly at the mounting block, loads in a trailer well, is an easy keeper and is a joy to have in the barn.  He was body clipped for the first time recently by a junior with no fuss.  He showed in some classes at a hunter show in the summer of 2022 with a junior.  He also rides western well. 
Frodo would suit most any type of rider of any age. 
He is well schooled on the flat and will be ready to show dressage. 
From the producers of over 40 years of making up quality amateur- friendly field hunters and eventers. 
Available to try in the hunt field. 
* Capping fee to hunt and a "hiring" fee of $250 which will be applied to sale price if bought. 
Email for videos:  RosieMS1957@aol.com
$35,000
Contact Rosemarie Merle-Smith: 434-249-0310 (texting preferred due to spotty cell service) 
Located in Central Virginia